Due to a family emergency among our close-knit team, Libiquity is currently not accepting new orders. We apologize in advance for the inconvenience.
About Libiquity
The rural mountains of New Jersey, USA are an unlikely place to find a technology company with R&D investments and its own personal computer brand, but that's right where you'll find Libiquity.
Since 2011, we've been designing and developing innovative embedded software and firmware systems, looking to make a positive and ethical impact on the technologies that have become so integrated into our lives. In 2015, the Free Software Foundation endorsed ProteanOS, a free/libre and open source embedded operating system distribution sponsored and maintained by Libiquity. Later that year, we launched our first personal electronics product, certified freedom-respecting by the FSF. Many happy and repeat customers later, we've been hard at work reinvesting profits into researching and developing future ethical products.
We believe that people and organizations should be free to use, study, improve, and share the code and devices that affect their lives and operations. This freedom also enables thousands of developers from hundreds of companies over decades of time to collaboratively build highly reliable, secure, and flexible technologies.
Our very name, a portmanteau of "liberty" and "ubiquity", expresses our mission of enabling computing freedom in all areas of technology. Our goal is to empower you to take control of high-quality technology products.
About the CEO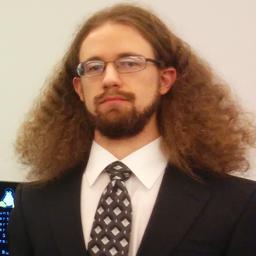 Patrick McDermott
Patrick is a lifelong entrepreneur and technology enthusiast who has been developing software since 2004. He works primarily with software and firmware distributions, build tools, embedded firmware, electronic design, and systems administration, though he has also worked on Web and game development and database design projects. His other professional interests include graphic and Web design, copyright law, and other legal topics.
In 2012, Patrick graduated with honors from the New Jersey Institute of Technology. There he studied computer science and led the university's undergraduate GNU/Linux group, which was the most active group within its parent club and invited high-profile speakers to the campus.
When he can find time, Patrick enjoys photography and hiking obstructed trails, brooks, and rocky hills. He also has experience in karate, boating, and SCUBA diving.